Hotbox, work from anywhere.
Whether it's greater mobility, nomadic working, working from home, decluttering or the Clean Desk Policy (CDP), Hotbox has the products that will benifit employees at all levels.
Our products help you pick up and work, wherever you are. Remain flexible and organised, even if your workplace is changing all around you, but compartmentalise work and play by easily stowing away your Hotbox when you need to.
"Hotbox solutions make people's lives at work easier."
– Jamie Rothwell, Hotbox Founder
Hotbox 1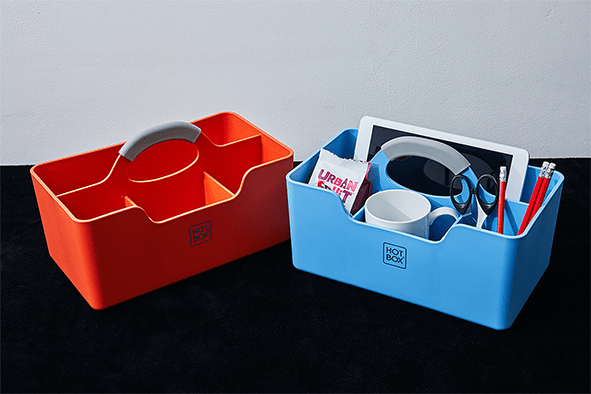 Hotbox 3