Hotbox 1
Hotbox 1 is a vibrant and practical agile worktool embodying our key
principles: mobility, organisation and personality.

Perfectly crafted and compact, the lightweight Hotbox 1 makes it easy
to move around the workplace. Its smart design keeps you organised
wherever you choose to work and means it is just the right size for storing
and transporting your important desktop items – your notebook, tablet,
coffee cup, pens, sticky notes and snacks. Available in a variety of vibrant
colours, you can express yourself with a Hotbox 1.
Stand out anywhere.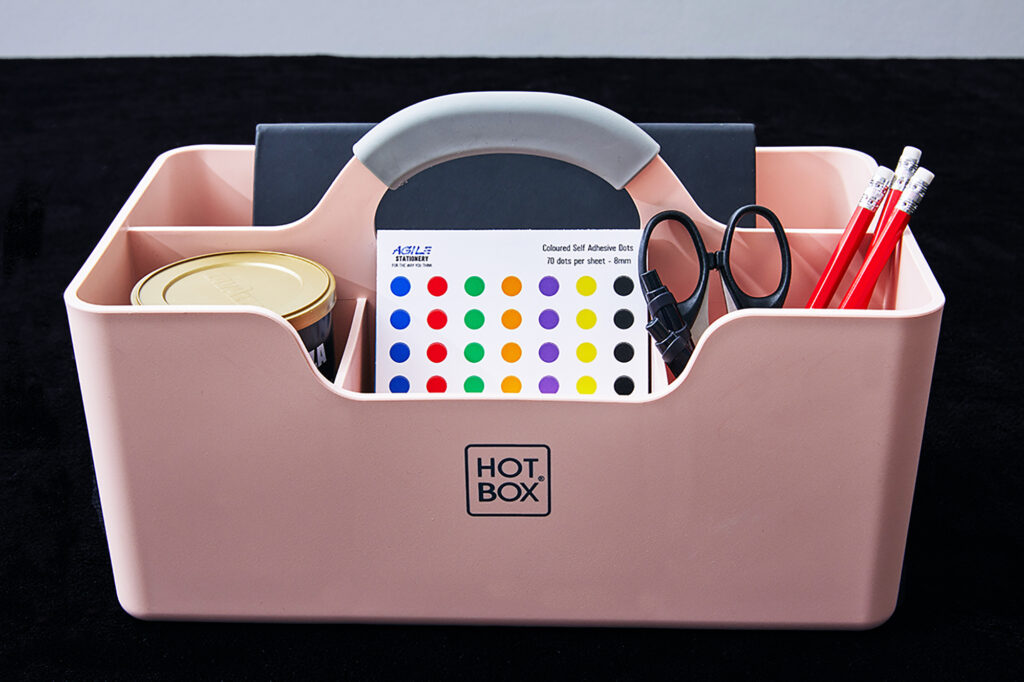 Pricelist (AUD) & Product Guide